Some have wineries, but here at Sellicks Hill, we have "The Shed".
The Shed is where it all began and where it all still happens.
When Paul first met his wife to be, Angela, it wasn't long before he realised how important a role wine was in the life of his Italian born father-in-law to be, Modestino Piombo's life.
Before too long Paul found himself riding shot-gun in Modestino (Steve's) HZ Kingswood ute, on their way to Mclaren Vale to pick grenache that was to be brought back to surburban Adelaide to be turned into wine.
These antics took place in Steves work Shed and it is from there the winemaking duo were to spark a great relationship both with each other but also with Grapes, Wine and Sheds.

Jump forward to today.
After purchasing the property at Sellicks Hill in Mclaren vale, that the Piombo family turned into a vineyard, it didn't take the two wine nuts long to turn one of the Sheds into a micro Winery.
 "The Shed" was born. Once the produce in the shed was found to be of excellent quality it wasn't long before every mate, wine nut and general drunkard were to come calling. Tasting from barrel to barrel whilst pontificating over the merits of its contents became a regular event with visitors quite regularly finding themselves in a time-warp that would eat away hours with only the dreaded phone call from the missus bringing the ritual to an end.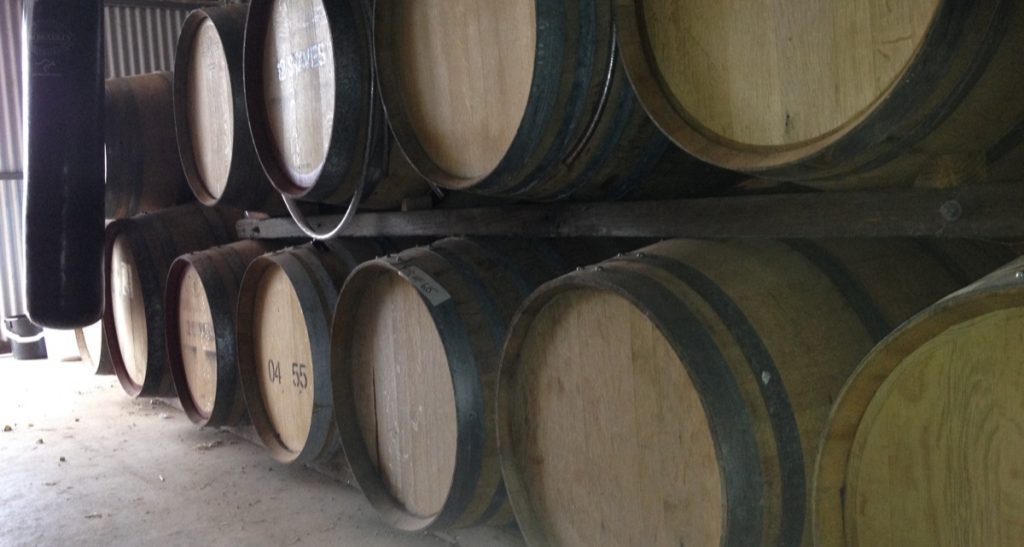 Today, Paul opens "The Shed" up to visitors wanting to taste from the barrels of new, medium aged and older vintages of wines of all styles and varieties that he is working with.
This tour has earned "The Shed" a hell of a reputation as providing one of McLaren Vale's most memorable wine tastings.